Mr. Owner [Bitsy]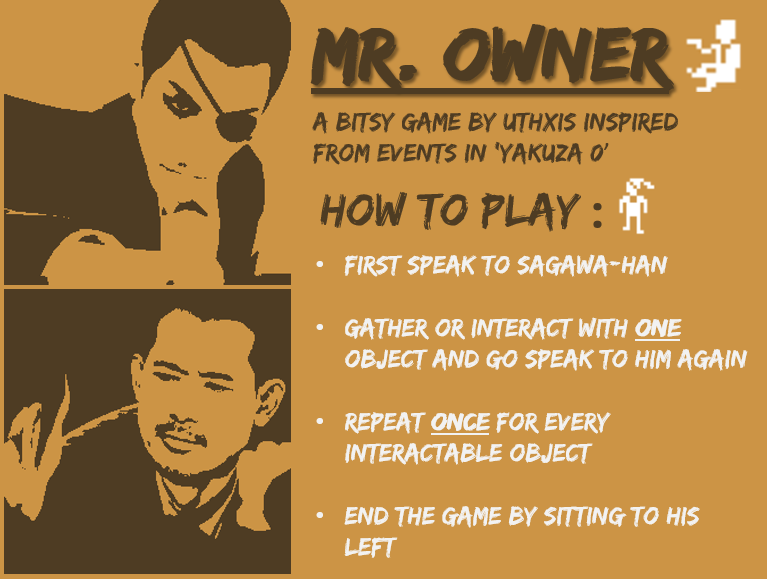 Hi!

This mini fangame was made for fun and testing out the Bitsy (HD) engine.
The setting is inspired from the first time players meet the character Tsukasa Sagawa as Goro Majima from 'Yakuza 0'.
Thank you for passing by : )
-
!! The game may take time to load, please be patient !!
📱 Mobile touch friendly 📱